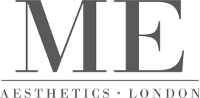 "You only get one skin, look after it."
My First Skin Treatment
Upon your first visit for one of our skin treatments, you will receive a full consultation and skin analysis. During this time we will discuss your concerns, gain some history on your skin which will allow us to tailor the best treatment suited to your skins needs using our bespoke mix of advanced products and technology. If you want long term happy, healthy skin we will formulate a personalised skin and home care programme for you.
My Skin Treatment
This treatment has been named 'My Skin Treatment' because it is exactly that, yours! Our treatments are not 'one size fits all' as everyone's skin is different, changing not just through the year but over the years. All of our treatments are completely bespoke and tailored to treat all skin conditions and concerns. During your treatment, we work with a wide selection of active ingredients that will help us to improve the barrier function and structural integrity of your skin. We use advanced machines to help penetrate the products deep into the skin thus working on a cellular level. We pride ourselves on working with what Mother Nature intended of the skin, this approach enables us to effectively treat skin conditions such as acne, rosacea and pigmentation successfully without compromising the skins natural functions. We always include LED light phototherapy with every treatment to enhance and pro long the effects.
IPL Skin Rejuvenation (Intense Pulsed Light)
This is a non-invasive treatment that delivers a broad spectrum of pulsed light to reach several layers of the skin simultaneously to correct and treat red veins, enlarged pores, uneven skin colour and sun damage without disruption of the skins surface. IPL can treat the skin on the face, neck and hands producing younger and healthier looking skin with no downtime. We include IPL within a skin treatment for best results.
Consultation and Patch Test
£25.00
Thread Vein Removal
from £30.00-£150.00
A-Lift Synergy
This treatment is like taking your face to the gym! A-lift is the only treatment that combines the technologies of Micro-Current and Nano-Current working simultaneously at your body's natural frequency to stimulate facial muscles and accelerate cells metabolism. Micro-Current and Nano-Current has the ability to reprogramme muscle fibres, accelerate cell turnover, increase blood circulation and lymph flow. These currents together create a unique treatment that not only lifts but improves skins structure resulting in a more even, youthful looking skin. Finished off with a 15 minute LED light treatment to maximise results. Instant results after one treatment and long lasting results with a course of treatments. For best results, we recommend two treatments per week for 5 weeks.
Course of 10 (10″ treatment FREE)
£675.00
Relax ME
For those that require a relaxing skin treatment with no particular skin concerns, relax me is perfect for you. No machines are used within this treatment just purely our hands and advanced actives to lift and brighten the skin. A face, neck and chest massage is included to leave you feeling calm and relaxed. The treatment is completed with a soothing algae mask leaving the skin feeling soft, hydrated and fresh
LED Photo-Therapy
Our award winning Triwave Dermalux LED machine can enhance any skin treatment but also warrants itself as a powerful stand-alone skin treatment which is why we have created 'The Light Room'. A non-invasive, safe and pain free treatment that harnesses the power of light to naturally stimulate skin rejuvenation and healing with no down-time. LED Phototherapy has been clinically proven to treat a wide range of skin conditions. Specific combinations of light stimulate collagen production, reduce inflammation, increase hydration, improve skin laxity, texture and clarity and ease muscular and joint pain. With LED phototherapy, the visible effects are immediate after just one treatment the skin is plump and radiant and redness and irritation is calmed. For general well-being of the skin we recommend weekly treatments. For problematic skins, we recommend coming for two treatments a week, your skin specialist will assess the skin prior to starting a course of treatments.
20 Minute LED Therapy
£30.00
Course of 10 Treatments
£240.00
Skin Consultation
During a skin consultation our therapists will ask you questions
about you skin so we can gain a full skin history, we then conduct a
skin analysis to measure barrier function, colour, texture, secretions
and sun damage. In light of the information we have obtained we
will work out a customised treatment plan & home care prescription,
always keeping in mind your skin goals.
Young Skin
This treatment is targeted at young teenage skins. We offer help and support with distressing skin conditions such as congestion and acne. We can get them on the right path by guiding them on how to look after their skin and the correct skin care products to use. Combing our treatments with regular LED phototherapy we can minimise the symptoms of teenage hormonal changes within the skin to give them back their confidence and make them feel at ease at their most vulnerable time. We have put together a 'young skin' package which incorporates treatments, LED's and a FREE homecare kit as we believe the correct home care for a young skin at this time is paramount.
Young Skin Package
£360.00
Bespoke Advance Needling
Bespoke Advanced Needling Skin needling is the most advanced treatment we offer. It is a nonsurgical treatment using a mechanical devise that creates tiny little micro-channels into the skin to stimulate cells that lead to the production of collagen and growth factors. Skin needling can treat many skin concerns from acne scarring, sun damage to lines and wrinkles. Your skin will look brighter, plumper and more youthful with regular advanced needling. Like all of our treatments, our needling treatments are tailored to treat the needs of your skin, this will determine the depths and areas we treat. All needling treatments are included within a skin treatment plus LED to maximise results and minimise downtime. We will advise you if needling is the right treatment for you and your skin.
Lift & Glow
This express treatment is targeted at lifting and brightening the skin. A shorter version of our 'A-lift Synergy' for those requiring a quick skin pick me up. To finish we will pop you under our LED light to brighten and boost cell renewal, giving your skin that perfect party glow.
Frown Treatment
This highly effective treatment uses a special penta-peptide serum to target frown lines and achieve dramatic results. The unique combination of active ingredients are pushed into the skin to soften lines and reduce muscle tension in the forehead helping to prevent lines forming. The treatment targets the same chemical complexes as injectables without the associated risks. Weekly treatments are recommended for optimum results.
Bright Eyes
"The eyes are the windows of the soul." This is a dedicated bespoke treatment for your eye area. Stresses and strains of everyday life can show in our eyes, we can plump, brighten and lift fatigued eyes via different modes of treatments depending on your personal eye concerns.
Regular skin treatments will help to maintain long term skin health and age prevention. Please ask your therapist for current course options and loyalty schemes.
We understand how frustrating and inconvenient the regular maintenance of shaving, waxing and hair removal creams can be. IPL has made this a thing of the past.
Our IPL Ellipse system has a unique dual filtering mechanism removing any potentially harmful wavelengths making it one of the safest and most effective methods for a permanent hair reduction today. This treatment works by targeting the pigment in the hair with broad spectrum light, the light is then converted into heat at the base of the hair follicle which in turn breaks down and changes the structure of the follicle. Over time IPL will reduce and alter the density of the hair until for some it becomes unnoticeable. You will need a minimum of 6 IPL treatments until you see a true change in your hair. A consultation and patch test is required 48hours before your first IPL treatment. During your consultation, we will devise a personal treatment plan, explain the process and treatment in detail to be assured you are in safe hands on the path to smooth skin.
Bikini
Standard Bikini (from the knicker line outwards)
£45.00
Extended Bikini (extended inwards from the knicker line)
£50.00
Brazillian (all hair treated underneath)
£70.00
Hollywood (all hair removed)
£75.00
Body
Stomach Center Line
£35.00
Consultation and Patch Test
£30.00
Course of 6, receive one FREE
Prices Vary
SEMI-PERMANENT MAKE-UP CLINIC
Semi-Permanent Make-Up is now an established cosmetic procedure. Carefully selected pigments made of pure in-organic minerals are placed in the dermal layer of the skin. We aim to achieve results that naturally enhance your features thus giving you confidence and saving you time. You will need to allow up to 2 hours for your first appointment.
Consultation
An optional consultation can be done prior to any Semi-Permanent Makeup treatment. We will discuss and explain the treatment in detail and go over shapes and colour pigments. We can also perform a patch test during consultation if you have not already been sent one.
Consultation redeemable against a treatment
£30.00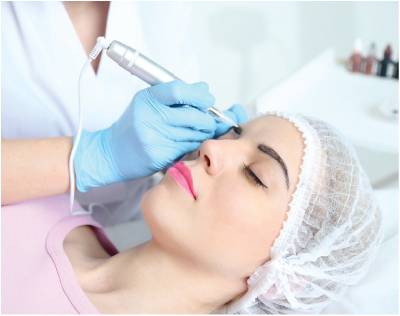 Lips
Lip treatment performed with a digital machine which achieves beautifully shaped lips with a subtle blush of colour. The perfect way to restore shape and fullness lost with age and transform thin or uneven lips. Renew and redefine your lip contour with a lip liner treatment or add a blush of colour to blend the lip liner into the lip creating a softer ombre look. A full lip colour is a must if you wish to add a hint of all over colour to your lips and regain your youthful rosy glow.
Eyeliner
The perfect solution to thicker looking lashes and defining and opening the eye area. If you have ever had your eyelashes tinted and love when it creates a line along the lash roots, you can now have this look that stays put with an eyelash enhancement. A fine line of pigment is applied within your own lashes to create a solid lash line to make your own lashes appear darker and fuller at the root without an eyeliner look. Alternatively, if lining your eyes is a daily effort you can opt for a thicker more conventional liner.
Eyelash Enhancement
£200.00
Eyeliner top or bottom
£250.00
Top & Bottom completed in the same appointment
£400.00
Eyebrows
Eyebrows are one of your most prominent facial features, they help accentuate the eyes and shape the face. Each set of brows is designed bespoke to you that will compliment you without makeup but can easily be vamped up for an evening look. Whether your brows have thinned with age, are overplucked, are very fair or you simply want to improve their shape and appearance, we are here to help. There is no concern too big or small, we can add one or two hairs or recreate brows completely. Your technician will advise which technique will be best suited to you and what you want to achieve.
Microblading
Also known as "brow embroidery" is a technique that was first discovered thousands of years ago using a super fine micro-blade to etch lines into the skin that flow in the same direction as your own hairs, performed by hand to create the most natural looking hair strokes.
Blade & Shade
A combination of techniques using a microblade followed by digital machine to create a blend of hair strokes and powdered effect.
Nano Needle Brow
If you want a bolder looking brow but still want to achieve a natural hair stroke effect then opt for Nano needle brows. Using digital machine method with an ultra-fine needle to implant pigments.
Complimentary Touch-ups
All new procedures will require a complimentary 1 session touch-up within 4-8 weeks after your first procedure. On rare occasion, some clients may require a third session to complete the desired look and this will cost an additional £75 if taken within 8 weeks of the complimentary touch-up.
Please Note: If you do not meet the time frame for complimentary touch ups, touch up fees will apply. Failure to attend touch ups may result in losing your free session.
Maintenance
All our procedures are semi-permanent and require periodic touchup treatments to maintain the vibrancy of the tattoo. The time gap between maintenance treatments varies depending on your skin type and lifestyle etc. however these are normally performed every 9-18 months. If you return for maintenance procedure within 12 months you will receive a 50% discount off the price of the initial procedure.
Please Note: The area treated will appear 50% darker and more intense straight after the treatment. Due to the skins healing process, the final colour may not come through for up to 4 weeks after the initial treatment.
We require a 50% deposit for all semi-permanent make up appointments, which will be taken at the time of booking. This is non refundable if you cancel within 48hrs of the appointment time. All procedures require a patch test at least 24 hours before, If you are unable to come to the salon for a patch test we can send one to you in the post for you to perform at home.
We believe eyes and brows are a focal point on the face, we offer the best treatments and products to enhance your natural beauty without comprising the skin and lashes.
Eyebrow Styling
We offer bespoke eyebrow styling depending on your hair type and strength with a choice of sugaring, threading and tweezing to achieve the cleanest finish that is gentle and kind to the skin.
Eyebrow Tint
Enhance and lift the general appearance of the eye area with an eyebrow tint. If your brows are barely there or you are finding greys popping up, tinting may be for you. We have sourced the best tinting products that give long lasting results with a wide range of beautiful colours that can also be blended to suit your hair and skin tone perfectly.
ME Brows
Nothing frames the face like beautiful eyebrows. Using a combination of our tinting and eyebrow styling treatment to create perfect bespoke brows. Your brow stylist will measure and enhance your brows to ensure they complement your face shape and features. We can even take you on a brow journey to re-grow sparse or overplucked brows.
45 Minutes
Daisy £35.00 | Melisa £30.00
Eye Lash Tint
Make your eyes pop with this quick and painless procedure that gives instant results creating darker, longer and thicker looking lashes. We are here to give advice on our wide selection of colours to achieve the best results for you.
ME Lash Lift
This ultimate eyelash treatment instantly transforms your natural lashes and defines the whole eye area. Lifting every single lash from the very root, completed with a tint giving the appearance of mascara. You will have long, dark voluminous lashes for 6-8 weeks with no maintenance. This treatment never disappoints even on the shortest of natural lashes.
60 Minutes
Daisy £60.00 | Melisa £55.00
Henna Brows
Henna is an alternative treatment to an eyebrow tint. It creates a
natural stain on the skin filling in any gaps creating a soft powdered
brow finish, that lasts up to three weeks on the skin and up to six
weeks on the hair. Eyebrow styling is included within the treatment.
45 Minutes
Daisy £35.00 | Melisa £30.00
Please Note: Tinting will require a patch test 24 hours before your
first treatment.
Come and enjoy the ultimate relaxation experience of one of our de-stressing massage treatments in a calm and tranquil environment.
Swedish Massage
This technique uses softer strokes combining various Swedish
massage movements that are designed to improve your circulation,
soothe your muscles and make you feel relaxed and rejuvenated.
Full Body – 60 Minutes
£50.00
Back, Neck and Shoulder – 30 Minutes
£30.00
Deep Tissue Massage
Deep tissue massage uses firm pressure and slow strokes to reach deeper layers of muscle. Is helps to alleviate aches and pains, breakdown muscle knots and sooth tension.
Full Body – 60 Minutes
£55.00
Back, Neck and Shoulder – 30 Minutes
£35.00
Hot Stone Massage
Your therapist will use smooth heated basalt stones varying in sizes as an extension of their own hands or by placing them on key points of the body. The warmth of the stones not only gives a deeply relaxing feeling but will help to warm up tight muscles so the therapist can work with greater intensity.
Full Body – 60 Minutes
£60.00
Back, Neck and Shoulder – 30 Minutes
£40.00
Express Polish
Toes are cut and filed, with your choice of OPI polish.
15 Minutes
Daisy £15.00 | Melisa £10.00
Express Pedicure
For toes on the go! Feet are soaked and creamed. Toe nails are
shaped smoothed and tidied complete with your choice of OPI nail
polish and Sech Vite top coat.
30 Minutes
Daisy £25.00 | Melisa £20.00
Classic Pedicure
A relaxing classic pedicure featuring OPI's luxury range of ProSpa products inspired by facial skin care with nature's most soothing and effective botanicals that will leave your feet feeling silky smooth and smelling scrumptious. Includes the traditional Soak, cut, file, cuticle care, scrub, dry skin removal, massage and your chosen shade of OPI polish completed with Seche Vite fast dry top coat.
45 Minutes
Daisy £35.00 | Melisa £30.00
Advanced Foot Treatment
This pedicure is where medi meets pedi, combining luxury with science. We have created a tailored treatment targeted at troubled skin on the feet to transform them into the perfect soles. We safely remove all dead, dry and callus skin using a combination of pediceutical products and tools from our advanced foot care range Footlogix. As part of the treatment your feet will be immersed in a deep hydrating mask and placed into hot booties, you will leave completely relaxed with feet feeling lighter and younger. This treatment gives instant and long lasting results and is completely safe for diabetes sufferers.
60 Minutes
Daisy £50.00 | Melisa £45.00
Add Ons
To add a long lasting finish to any of the above pedicures.
CND Shellac/Gelish
£10.00/French £13.00
Express Polish
Perfect for great looking nails on the go! Nails are cut, smoothed
and shaped complete with your chosen OPI polish, finished with
Sech Vite top coat.
15 Minutes
Daisy £15.00 | Melisa £10.00
Classic Manicure
A lovely classic for beautiful nails, using OPIs ProSpa products with skincare-quality ingredients . Nails will be soaked, shaped, cuticles cared for, hands creamed and hydrated finished with your chosen OPI shade plus Seche Vite and topped off with a drop of cuticle oil.
30 Minutes
Daisy £27.00 | Melisa £22.00
Ultimate Hand Treatment
Ultimate Hand Treatment The ultimate treatment to restore, soften & brighten the skin! Life can take its toll on our hands being frequently exposed to water, chemicals and the elements causing the skin to show early signs of ageing. We have created this treatment to put back in what life takes out. An enzyme mask to gently lift off dead skin cells will be applied to the hands then placed into warm mitts. Nails will be soaked, shaped and complete cuticle care performed. Depending on your concerns a bespoke blend of active ingredients will then be massaged into the hands. After a deep relaxing hand massage with our Dermaviduals skin loving cream your treatment will be complete with you chosen OPI polish. If you want to continue the kindness to your nails you can opt for our IBX nail restoration for a natural finish.
45 Minutes
Daisy 40.00 | Melisa £35.00
Add Ons
Add a long lasting finish to any of the above manicure treatments.
CND Shellac/Gelish
£10.00/French £13.00
Bio Sculpture
£15.00/French £18.00
CND Shellac/Gelish Overlay
Performs like a gel, applies like a polish. For those requiring long lasting colour that stays perfect for 2 weeks! Nails are prepped before your choice of colour is applied to natural nails and cured under our LED lamp.
30 Minutes
Daisy £30.00 | Melisa £25.00
Bio Sculpture Gel Overlay
For those that require a stronger more durable overlay then this is the perfect choice for you. Bio sculpture is the original soak-off gel colour system lasting up to 3 weeks. You are able to grow your own nails with this system as it adds strength to the nail making them virtually unbreakable yet flexible. Nails are prepped and Gel is applied and cured under our speedy LED Lamp.
45 Minutes
Daisy £38.00 | Melisa £33.00
Nail Restoration
For those that suffer with problem nails, or they have been damaged or weakened our IBX system is here to help. IBX revolutionary system works by penetrating the upper layers of the nail plate to toughen and protect weak nails, as well as fix chronic imperfections. Can be used as a nail growth treatment or under any gel system.
IBX Application
Daisy £12.00 | Melisa £10.00
IBX On going
Daisy £10.00 | Melisa £8.00
Soak Off Removals
To ensure no damage to your natural nail plate it is important to come back to have your enhancements expertly and gently removed. After soak off nails are filed and buffed and cuticle oil is applied.
Soak Off & Tidy
Daisy £15.00 | Melisa £10.00
Soak Off – followed by a new set
£5.00
A natural alternative to waxing, made of just sugar, lemon and water. Sugaring adheres only to the hairs and not the skin making it a less painful and gentler method of hair removal for a comfortable experience. You will leave with soft, bare, beautiful skin with lasting results.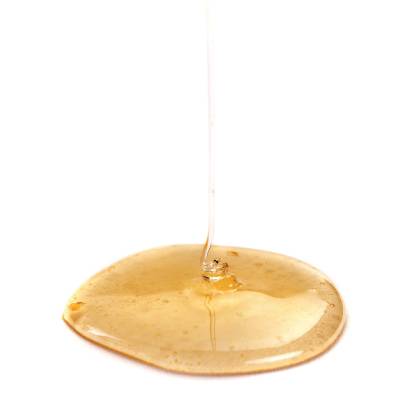 Bikini
Standard Bikini (from the knicker line outwards)
£15.00
Extended Bikini (extended inwards from the knicker line)
£18.00
Brazillian (all hair treated underneath)
£25.00
Hollywood (all hair removed)
£28.00
A Doctor delivered service led by Dr.Patel who is a general surgical registrar for the NHS with 8 years of clinical experience and advanced training with the globally renowned Derma Medical. Two week follow up for all anti-wrinkle treatments which includes a free top up. Expert aftercare provided to all clients . We will listen  to your concerns and assess your face movements, shape and features to ensure you achieve subtle, natural looking results that will keep everyone wondering what your secret is.
Dermal Fillers
Dermal fillers are cosmetic injections made from hyaluronic acid, a sugar that occurs naturally in our bodies. When formulated into a gel and expertly injected into targeted areas, it can plump and restore volume, smooth lines and wrinkles, add definition and contour and enhance certain features. Dermal fillers are commonly used to treat the following areas:
Marionette Lines – from the corners of the mouth extending downwards towards the chin
Naso-labial lines – nose to mouth
To restore volume to the cheeks or mid face
Lips – to add volume or correct symmetry
Price upon consultation will vary depending on areas being treated.
Muscle Relaxing Injections
A purified protein that softens fine lines and deep wrinkles by relaxing the contracted muscles. A carefully selected amount of muscle relaxing preparation is injected into targeted facial muscles. The protein then gently and temporarily inhibits the movement of these muscles to reduce the appearance of facial lines. You will look refreshed and rejuvenated without losing complete mobility in your face. Commonly used to treat the following concerns:
Forehead- horizontal lines across the forehead
Glabellar- vertical frown lines between the eyebrows
Crow's feet around the eyes
Hyperhidrosis- excess sweating
We require a £50.00 deposit for all cosmetic injectable appointments, which will be taken at the time of booking. This is non refundable if you cancel within 48hours of the appointment time.
IV Therapy
Intravenous therapy is the infusion of liquid vitamins and minerals which are essential nutrients for the body. Some of these essential nutrients our body does not produce and many of us are not consuming these within our diets. With IV Therapy we can deliver nutrients directly into the bloodstream in high concentrations allowing the body to better absorb and utilize these ingredients. Your practitioner will carefully select an infusion blend to address your specific nutrient requirement and health needs.
Regular treatments are beneficial for the following:
Enhances immune system
Reduces fatigue
Reduce symptoms of fibromyalgia and asthma
Boosts energy levels
Anti-ageing
Increases metabolism
Improves condition of hair skin and nails
Sports recovery
Male libido
ME M.O.T
A package created for the full appearance overhaul. Includes a relax ME Skin Treatment followed by ME Brows and Lash Lift. Then enjoy a rejuvenating LED light treatment. Finished off with a Classic Manicure and Pedicure and a glass of Prosecco.
ME Time
Relax unwind and de-stress with our ME Time package. Includes Full Body Bespoke Massage followed by a Relax ME Skin Treatment. Finished off with a Classic Manicure and Pedicure and a glass of Prosecco.
3 hours, 15 minutes
£160.00
Holiday Prep
The perfect package to get you holiday ready. Choose a bikini sugar of your choice followed by ME Brows and Lash Lift treatment. Finished off with Shellac/Gelish Manicure and Pedicure and a glass of Prosecco.
3 hours, 45 minutes
£140.00
Pick 'n' Mix
If none of our packages fit your requirements, you can create your own bespoke package with all of your favourites. Choose 4 or more treatments from our menu and your therapist will accommodate you.
Please note: All packages must be booked in one session